No Comments
[Juegos] Vean los distintos titulos Independientes que van al Switch
Montones y montones de títulos Independientes.
Nintendo a hecho su presentación de diversos títulos independientes incluyendo varios exclusivos y exclusivas temporales. Disfruten: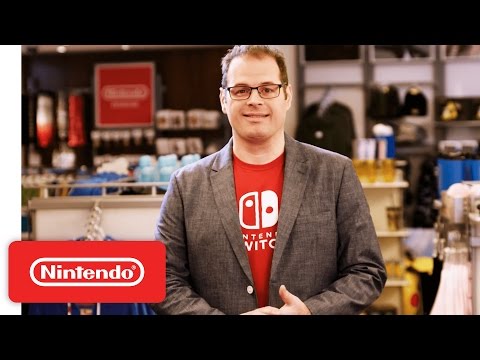 La lista es la siguiente:
Rogue Trooper Redux
The Fall Part 2: Unbound
Treasurenauts
sU and the Quest for meaning
RIME
Zombie Vikings
Mr. Shifty
TowerFall Ascension
Oceanhorn: Monster of Uncharted Seas
Thumper
Splasher
RIVE
Enter the Gungeon
Cave Story
NBA Playgrounds
1001 Spikes
Redout
Unbox: Newbie's Adventure
Graceful Explosion Machine
Pocket Rumble
SteamWorld Dig 2
Little Inferno
Ultimate Chicken Horse
Runner 3
Neuro Voider
Kingdom Two Crowns
Pankapu
Shovel Knight: Treasure Trove
The Binding of Issac Afterbirth +
Duck Game
World of Goo
Yooka-Laylee
The Escapists 2
Shovel Knight: Specter of Torment
Blaster Master Zero
Toe Jam & Earl: Back in the Groove
Space Dave!
Tumbleseed: A Rolly Roguelike
Terraria
Wargroove
Fast RMX
Has Been Heroes
Human Resource Machine
Gonner
Dandara
Flipping Death
Snake Pass
Stardew Valley
Celeste
Perception
Hollow Knight
Monster Boy and the Cursed Kingdom
WonderBoy and the Dragon's Trap
Shakedown Hawaii
Overcooked!
The Jack Box Party Pack 3
Hover: Revolt of Gamers
Away: Journey of the Unexpected
Portal Knights
State of Mind
The Next Penelope
Mutant Mudds
Battle Chef Brigade
Ittle Dew 2
The following two tabs change content below.
Black Knight
Demasiada flojera para escribir algo con sentido. Irónicamente no la suficiente como para escribir estas 17 palabras.
Latest posts by Black Knight (see all)